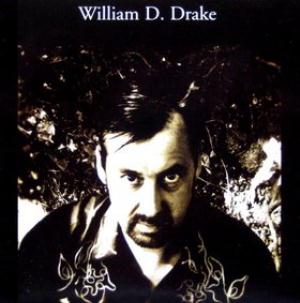 Géneros/Categorías
: Art rock, Pop, Folk, Clásica, Psicodelia
País
: Inglaterra
Información
:
Prog Archives
W
illiam D. Drake salió de
Cardiacs
aproximadamente en 1990, año de la muerte de la formación del sexteto (2 integrantes además de Will decidieron renunciar). Pero no fue un rompimiento ni enemistad, en realidad el multi-instrumentista y compositor tenía ganas de trabajar por su cuenta en otro proyecto y grabar su propia música. Así, durante esa década había estado trabajando al lado de la también ex-Cardiac
Sara Smith,
ahora bajo la denominación
Lake Of Puppies.
Por alguna razón desconocida nunca produjeron nada y Sarah terminó en
Shrubbies
mientras que Will continuó su camino como solista. Hasta 2003 fue producido su primer trabajo, acompañado por los viejos amigos
Tim Smith
y
Joanne Spratley,
además del trompetista
Terry Pit.
El disco fue incluso producido por Tim.
Observo en esta música una especie de continuación indirecta muy bien hecha de lo visto en
The Sea Nymphs.
Sin ser nunca más de lo mismo, hay características que me remiten a aquel otro experimento, como el uso de melotrones, las técnicas de piano, el sonido añejo y medieval tan agradable, el estilo lírico y refinado. El producto viene siendo una convergencia de música tradicional inglesa, directrices pop calmas con efectos suaves de instrumentos acústicos e incluso elementos de la clásica vertidos en el piano, dibujados en el tema que abre el disco o en
Dragonfly
.
El estilo vocal de Bill le favorece bastante, de la misma manera que las incursiones de Tim y Joanne, y aquello del voicebox parece transformar las voces en un sonido lo-fi parecido por ejemplo a lo practicado en
Hazel
de
Spratleys Japs
.
Llama la atención cuando algunos experimentos de sonido terminan por deformar la música, como en
List Of Clay
donde posiblemente se apoyaron en sampler o podría ser fruto del mismo voicebox.
Incluso, el mood del álbum no se resume a lo emotivo que puedan tener algunas canciones, pues instrumentales como
Poor John
y
Pacman
son más bien una suerte de música incidental funesta y opresiva donde percusiones y trompeta empiezan a cobrar más vida.
Este primer disco desvela la habilidad de Drake al piano, que es mejor explotada en
Jew's Paw
o su más reciente producción,
The Rising Of The Lights
. Entonces estamos hablando de partituras más rigurosas, discos más personales y con un mayor sentido progresivo.
Sin embargo, mucho mérito tiene el contenido de esta peculiar producción y es buen ejemplo del talento compositivo de Drake.
Track List
1. Miaow Miaow (3:58)
2. Airly Beacon (1:29)
3. Good to be Meek (0:52)
4. Sky in yer Lap (1:21)
5. Love in an Overcoat (1:58)
6. The Great Adventurer (2:36)
7. Old Care (1:51)
8. Paradox (3:25)
9. Poor John (3:44)
10. Dragonfly (2:18)
11. Ivy Dun (3:18)
12. Lists of Clay (1:43)
13. Fiery Pyre (2:50)
14. Pacman (2:10)
15. The Perfect Crime (1:51)
16. Quivvy Vivvy (1:48)
17. Freedom and Love (1:30)
Line-up
- William D. Drake / Bass Drum, Main Voicebox, Harmonium, Tambourine, Piano Forte
- Tim Smith / Voicebox, Electric Guitar Solo, Snare Drm, Bass Guitar Box
- Terry Pitt / Trumpet, Voicebox
- Joanne Spratley / Voicebox, Cymbals
- Viv Sherriff / Drums (track 17)
-->Link en comentarios