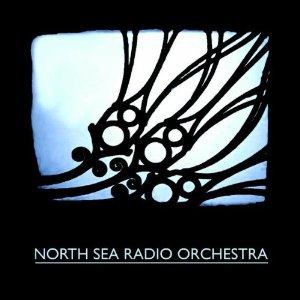 Géneros/Categorías
: Chamber Music, Post-modernism, Minimalism, British folk, Prog rock
País
: Inglaterra
Información
:
Prog Archives
L
a pareja de
Craig Fortnam
y
Sharon Fortnam
, ambos ex-
Shrubbies
, forman equipo nuevamente ahora en esta modalidad de ensamble donde la mayoría de las composiciones son fruto del riguroso trabajo del multi-instrumentista Craig con algunas intervenciones de
William D. Drake
. Craig y Drake se conocieron en aquel proyecto
Lake Of Puppies
, que supuestamente era un aparato de psicodelia en formato acústico. De allí nunca se publicó nada pero al menos ayudó a formar la alianza de dos grandes músicos, ambos con un inmenso talento compositivo.
La orquesta es el proyecto post-
Cardiacs
más cercano al rock progresivo que cualquier otro. De hecho lo tienen etiquetado en P.A. como Prog Folk. También es el equipo que más reunió a gente relacionada con la banda comandada por
Tim Smith
. Si observamos en los créditos de los discos, se observa la participación de miembros actuales de Cardiacs como
Kavus Torabi
, ex-Cardiacs como
Sarah Smith
y
William D. Drake
y hasta gente cercana como
Joanne Spratley, Rob Deschamps, Suzy Kirby, Melanie Woods
y hasta la misma
Sharon Fortnam
.
Incluso el trabajo de mezclas y masterización de las grabaciones lo hizo un ex-Cardiac, el baterista
Mark Cawthra
mientras que la producción del segundo álbum,
Birds
, la hizo
Tim Smith
.
El ensamble hace música versátil que es descrita generalmente como post-moderna, minimalista, tonal, con tendencias a lo lírico/romántico y que además integra folk inglés y algunas direcciones barrocas. Los instrumentos que ocupan son principalmente acústicos aunque de vez en cuando se apoyan en guitarra eléctrica y bajo eléctrico. Las partituras fueron escritas para cantidades variables de instrumentos: hay desde música escrita solo para guitarra acústica hasta composiciones ambiciosas que incluyen la participación de toda la orquesta, incluso de un equipo de coros.
Se citan influencias como
Benjamin Britten, Vernon Elliot
e incluso
Tim Smith
. Con un poco de observación incluso se escuchan ecos de
Frank Zappa
y sobre todo en las partes de percusión acústica.
Por la parte vocal existe una evolución clara de Sharon Fortnam, que para algunos encaja con el descriptor de mezzo-soprano en combinación con un estilo folk. A mí me recuerda mucho al tipo de voz de
Annie Haslam
(Renaissance) y esto sin duda es otro elemento positivo para la orquesta. En el equipo de coros se encuentan Will Drake, Melanie Woods y Kavus Torabi, entre ortos.
La orquesta comenzó presentándose en iglesias antiguas de Londrés y desde entonces no han recibido más que elogios y valoraciones positivas. Pero fue hasta que lanzaron su primer disco que captaron la atención de las audiencias y críticos, por ejemplo el diario
The Guardian
.
Últimamente y en su más reciente disco,
I A Moon
, Craig decide darle una bocanada de frescura a la propuesta buscando un sonido más oscuro, inclinaciones krautrock y mayor énfasis en percusión y sintetizador. Además las letras de las canciones dejaron de ser poesía para convertirse en letras escritas. Lo que permanecieron como constantes son el exquisito sentido melódico y la armonía soberbia entre instrumentos y con las voces.
La corta pero excepcional discografía de NSRO es para gozar a lo grande, incluso se levanta como una de las mejores propuestas del rock progresivo actual y como un ensamble distinguido de música contemporánea.
Track List
1. Organ Miniature (0:52)
2. Every Day Hath Its Night (3:22)
3. Kingstanding (7:19)
4. Chimes (12:32)
5. Guitar Miniature (1:11)
6. Mimnermus in Church (6:04)
7. He Gives his Beloved Certain Rhymes (5:06)
8. Hole in the Sky (4:49)
9. Joy for my Heart (3:00)
10. Shelley's Skylark (10:13)
11. He Wishes for the Cloths of Heaven (2:43)
12. Bill's March (0:49)
Line-up
- Nicola Baigent / clarinet, bass clarinet
- Luke Crooks / bassoon
- Ben Davies / piano
- Harry Escott / cello
- Craig Fortnam / guitar, bass guitar, organ
- Sharron Fortnam / lead voice
- James Larcombe / piano, organ, hurdy gurdy
- Richard Larcombe / voice
- Dug Parker / voice
- Geraldine Peach / oboe
- Jen Underhill / violin
- Hugh Wilkinson / percussion
- Brian Wright / violin
- The North Sea Chorus: William D. Drake, Louise Harrison, Suzy Kirby, Gideon Miller, Kavus Torabi, Melanie Woods
- Rob Deschamps / additional percussion
-->Link en comentarios