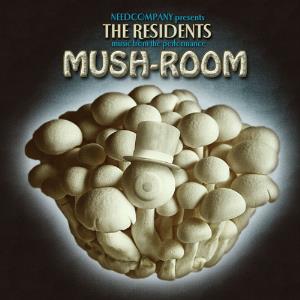 Géneros/Categorías
: Avant-Garde, Eletronic
País
: USA
Información
:
Avant-FLAC
H
a transcurrido un largo tiempo desde que no se veia nueva música por
The Residents
. Lo último que grabaron nuevo fue todo lo relativo al proyecto
Talking Light
de donde se desprendieron varios CDs e incluso videos. Pero lo cierto es que después de eso ya solo se estaban limitando a reeditar viejos discos, lanzar inéditos, publicar remixes y demás, pero nada de eso se podía considerar material fresco. Sinceramente yo fui algo pesimista al ver desdibujado un verdadero regreso, sobre todo considerando una trayectoria musical de 40 años que ya les debe pesar.
Sin embargo, mis expectativas fueron superadas y volvi a confiar en ellos cuando vi en su web oficial que ahora sí habían estado trabajando en algo nuevo y diferente. Resulta que la compañía de danza y teatro,
Needcompany
, les encargó componer música para una obra de
Grace Ellen Barkey
.
Por lo visto ambas partes quedaron satisfechas, tanto Needcompany como The Residents.
Cuando
Mush-Room
fue publicado y vendido en su web oficial, tardó apenas unos días para que las copias se les terminaran y fuera necesario hacer el pedido a la compañía belga (eso me pasó a mí).
Pero cuando por fin obtuve el disco todo había valido la pena y comenzaron a sonar estos curiosos tracks que nada tienen que pedirle por lo menos a lo que hicieron en discos recientes. Siendo música para un performance, era raro esperar otra cosa diferente de música incidental. Pero tampoco esperen repeticiones de sus discos ambientales e instrumentales como
Postcard From Patmos
o
The Ughs!
. Si acaso abrá algún eco o alguna sobra que quedó de eso.
Afortunadamente
Mush-Room
es música propositiva que trae consigo mezclas interesantes y sonidos no vistos antes con ellos. No es un disco de puro sintetizador, lo combinan más bien con elementos acústicos como piano, violín y chelo, además de voces adicionales y ocasionales percusiones. De esta forma hay una plataforma electro-acústica donde trabajan atmósferas que me remiten a películas de ciencia ficción, incluso con algo de suspenso. De hecho de vez en cuando me recuerda a la música de Hans Zimer.
Las partes de percusión acústica describen un escenario selvático mientras que algunos tratamientos de audio extra agregan sonidos atmosféricos como de moscas y aullidos de lobo. Pero si este fuera un disco no musical lleno de puros ruidos grabados de la naturaleza seguramente no estaría aquí. Es la armonía entre instrumentos lo que me llena, son las melodías agradables y bien pensadas lo que me gusta y su fusión bien calibrada lo que termina por convencerme.
Track List
1 Mush Room 10:43
2 Musical Chairs in 3/4 02:37
3 Sticks and Logs 03:13
4 Dung Beetles at Work 04:19
5 Broken Brake 02:27
6 Yellow Marrow 03:11
7 When the Wealthy Were Wise 03:55
8 Song for Grace 03:19
9 Between a Rock and a Hard Space 05:06
10 The Birth of Mush Room 05:34
11 The Dream I Almost Remember 02:31
12 Only Room for One More Mush 05:12
-->Link en comentarios