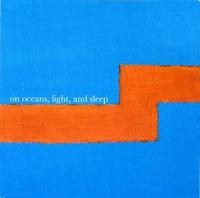 Géneros/Categorías:
R.I.O, Jazz
País
: USA
Información
:
Prog Archives
E
n su único disco en estudio
Friendly Bears
dejó en claro sus conocimientos sobre disonancia y geniales técnicas jazzísticas, además de un general aroma de elegancia sobre el cual por lo regular la música se presenta con tranquilidad, a pasos lentos pero con intencionales momentos de ruido organizado. Logran por este medio tener un curso instrumental más impredecible y con selectos momentos de clímax e intensidad rockera en los que se desquitan la guitarra eléctrica y la batería.
Ayuda mucho a reforzar estos ambientes demenciales las voces femeninas, que en este disco son un elemento positivo y que recuerdan por supuesto a lo que hiciera antes gente como
Dagmar Krausse
.
Finalmente alcanzan su rasgo distintivo cuando acompañan casualmente efectos electrónicos muy ligeros, cuyo impacto atmosférico completa este rompecabezas musical lleno de sorpresas. De hecho en este punto vale la pena comentar la alteración de sonido que reciben la voz y la trompeta en un par de tracks.
Friendly Bears también lanzaron un par de singles, de esos que llaman split, en una ocasión al lado de
Ahleuchatistas
y en otra en conjunto con
Infidel?/Castro!
., ambas producciones que ya no se consiguen. También es un dato conocido que su guitarrista en principio fue nada menos que
Mary Halvorson.
Track List
1. Light (3:52)
2. Female Savior (4:26)
3. Shams of Tabriz (4:17)
4. Diphenhydramine (8:28)
5. A Doubtful Case (5:41)
6. To Arhats (5:22)
7. To Bears (8:44)
8. Empty Warmth (7:35)
Line-up
- Tim Byrnes / trumpet
- Rich Bennett / guitar
- Matt Filler / baritone guitar
- Andrew Greenwald / drums.
-->Link en comentarios