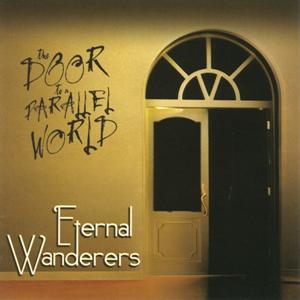 Eternal Wanderers
es una banda de rock progresivo que se forma en Moscú, Rusia, en el año 1997, por las hermanas Kanevskaya. Habían dado conciertos desde el año 1998, y tenían la atención tanto del público ruso como de las discográficas, pero no es sino hasta el 2006 que la alineación de la banda se estabiliza y empiezan a trabajar en su álbum debút,
The Door To A Parallel World.
Éste álbum es resultado de un trabajo duro por un largo período de tiempo, pero logra su objetivo principal: crear algo nuevo, original y diverso. La temática de éste disco tiene que ver con mundos paralelos y la vida en otros planetas, y en el aspecto musical se puede decir que es Space Rock, Art Rock y Neo prog en menor medida. Eternal Wanderers retoma un poco a bandas como
Nektar

,
Mostly Autumn,
pero sobre todo, a
Pink Floyd.
Esto último se hace notar sobre todo en la guitarrra, con riffs muy del estilo de David Gilmour, pero no en su totalidad, pues la guitarrista también muestra su lado más metalero y en otras ocasiones, toca en acústico. La tecladista y vocalista le imprime toda la parte atmosférica pero también explora sonidos más cercanos al rock sinfónico o de la música electrónica, e incluso tiene un nivel aceptable de virtuosismo. Es un disco con sonoridades diversas que explora secciones ambientales o atmosféricas, pero que entran en perfecta complementación con un rock enérgico y melódico.

Track List
1. How long I'd been facing the Dark (8:10)
2. The Door to a Parallel World (7:46)
3. Ride without End (4:22)
4. Too close to Heavens (7:21)
5. No way back (5:49)
6. Visions of the Lost World (11:46)
7. Revival (7:41)
Line-up
- Elena Kanevskaya /vocals, keyboards
- Tatyana Kanevskaya /guitar, back vocals
- Dmitry Shtatnov /bass guitar, back vocals
- Sergey Alyamkin /drums
-->Links en comentarios