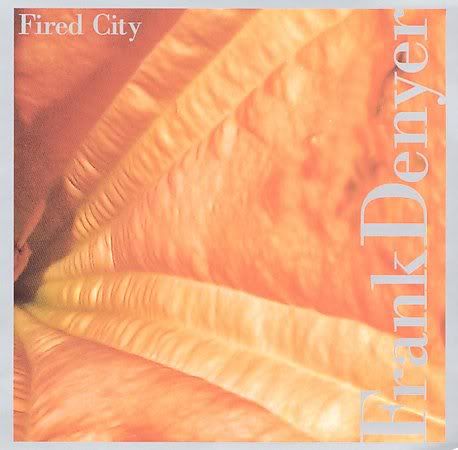 Géneros/Categorías:
Avant-Garde, Contemporary
País:
Inglaterra
Información:
FrankDenyer.eu
Composer, theoretician, inventor and instrument builder Frank Denyer is a legendary figure in the Harry Partch/Scelsi tradition. His music is utterly unique and intensely personal, often requiring specialized new instruments of his own design and radical playing techniques. Fired City presents six of his most dynamic compositions in definitive performances supervised by the composer himself. Having worked closely with Denyer for many years, The Barton Workshop is unsurpassed in this repertoire and performs it with passion and a meticulous attention to detail. These very special recordings, the group's best, show various sides of this enigmatic composer, making Fired City the best place to enter Denyer's mysterious and imaginative musical world.
Tzadik Records
L
o que están a punto de descubrir es a uno de los compositores más ocultos y harto indigeribles de toda la esfera que abarca aquello que generalmente llamamos avant-garde. Y esto empieza desde la fabricación de sus propios instrumentos, manejarse en escalas no convencionales, usar técnicas igualmente insólitas y usar extraños, pero calmos y abstractos desarrollos instrumentales. El abandono de la música occidental y los saludos a la ajena música oriental ayudan a que la experiencia auditiva sea única, y le dan un sello personal distinguido.
Fired City
en realidad es como un recopilatorio que da un repaso muy general a su carrera, y cuya interpretación queda a cargo de
The Barton Workshop
y la correspondiente supervisión de Denyer. Pocos artistas manejan un sentido de la melodía y la rítmica tan inusual, de hecho, estas características son apenas notables en su música, y en lugar de esto encontraremos atmósferas llenas de rarezas sónicas, intermitentes pausas y ejecuciones lentas, que generarán toda una ola de diversas sensaciones y pensamientos en el oyente.
Track List
1. Towards the Darkness
2. Beneath the Fired City
3. The Hanged Fiddler
4. Resonances of Ancient Sins
5. Quick, Quick, the Tamberan is Coming
6. Prison Song
Credits
Frank Denyer
The Barton Workshop
-->Link en comentarios