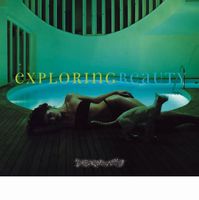 Géneros/Categorías:
R.I.O., Avant-Metal, Alternative
País:
Dinamarca
Información:
Prog Archives
D
uarnte esta semana realmente ecasea mi tiempo para publicar aquí pero voy a usar los microsegundos que me quedan el día de hoy para compartir este hallazgo europeo.
Se trata de un equipo de daneses desquiciados, residentes de Copenague y cuya denominación es una palabra compuesta que significa: "Experimentos científicos" y "Pruebas con animales". Bajo este concepto se lanzan y encuentran amistad con
Faith No More
y algunas influencias musicales multi-coloridas. En PA los emparentan con el sonido de
Mr. Bungle
y
The Residents
y puedo confirmar que esta aseveración no es muy alejada de la realidad si consideramos el trinomio de R.I.O./Metal de vanguardia/Sintetizadores+efectos + voces dadaistas + ritmos digitalizados. Hay en este disco surcos de atascado metal, lo mismo que malignas guitarras agudas, atrapantes atmosferas opresivas y canciones completamente demenciales. Una propuesta sin duda llamativa y que en este disco para mi gusto subió algunos escalones si se compara con el debút. Posiblemente este es el ítem de su discografía que más nos compete en el blog, siendo el menos inclinado hacia la cultura del metal y más en el canal del avantismo rockero.
Track List
01. Space Loneliness
02. Beach
03. Ghost Chills
04. In My Shoe
05. Smile
06. Rubber Man
07. To Turn The World Inside Out
08. Prima Ballerina
09. Living In Vain
10. Honeybee
Line-up
- Boriz Schiøler / vocals
- Nis Bysted / guitar, synthesizers
- Mads Heldtberg / guitar
- Kasper L / bass
- Andreas Hauer-Jensen / drums, percussion, synthesizers, programming.
-->Link en comentarios